Member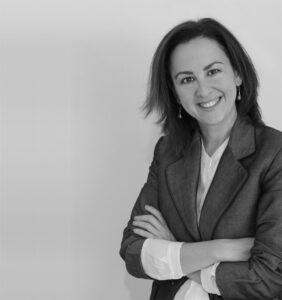 Patricia Sánchez-Holgado is a PhD in Communication from the University of Salamanca (2021). Degree in Advertising from the Complutense University of Madrid (2000), University Master's Degree in Compulsory Secondary Education Teacher Training, Baccalaureate, Vocational Training and Language Teaching (2020), Master's Degree in Scientific Culture from the University of Oviedo (2019) and Master's in Big Data from the Pontifical University of Salamanca (2017).
She is an associate professor at the University of Salamanca and a researcher member of the Audiovisual Content Observatory (OCA), Excellence Research Group and Consolidated Research Unit of the Junta de Castilla y León (Spain) (http://www.ocausal. is/). She has extensive professional experience outside of academia, working in companies in the communication and advertising sector, among others.
Her lines of research focus on: Social perception of Artificial Intelligence and data science; Communication, dissemination and scientific culture; Online hate speech against vulnerable audiences; Adoption and Use of Communication Technologies; gender and equality studies; Computational methods applied to communication.
She is a member of several professional associations and organizations: Spanish Association for Scientific Communication (AECC), Spanish Association for Communication Research (AE-IC), and Association of Women Researchers and Technologists (AMIT).
Email:
Lines of research:
– Communication, dissemination and scientific culture
– Social perception of Big Data and Data Science
– Online hate speech against vulnerable people
– Adoption and Use of ICTs
– Gender and equality studies
Research projects and contracts:
Social: