Member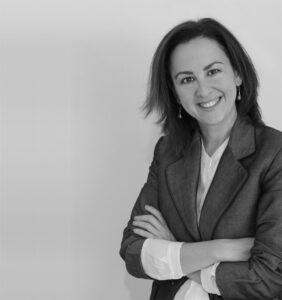 Patricia Sánchez-Holgado is a PhD researcher of the Doctoral Program Education in the Knowledge Society of the University of Salamanca.
She holds a bachelor in Advertising and Public Relations from the Complutense University of Madrid, a Postgraduate in Business Administration and Management from the School of Business Administration of the Polytechnic University of Catalonia, and a Postgraduate in Big Data and Data Science from the Pontifical University of Salamanca, as well as a Master in Studies of Science, Technology and Innovation, with a specialization in Scientific Culture. Master's Degree in Secondary Education and Baccalaureate at the Pontifical University of Salamanca.
Her professional experience extends over 20 years in companies in the communication and advertising sector, among others, as Account Director at Ogilvy Barcelona for 5 years, where she has developed important communication projects for major brands such as Nestlé, Novartis, Venca, Almirall or La Caixa and as head of Advertising at the Caja España-Duero bank for more than 10 years, where he has worked in strategic marketing and advertising projects, corporate communication, relationship marketing with loyalty programs and creation of new products. She is currently a consultant and head of the research laboratory of the advertising agency tthegap, based in Barcelona, ​​Madrid and Salamanca.
In the academic field, she has been an associate professor at the University of Valladolid and the Faculty of Communication of the Pontifical University of Salamanca. She develops her research work at the University of Salamanca since 2016, and her thesis deals with the adoption and use of technologies applied in the social perception of Big Data and data science.
She is a member of several professional associations and organizations: Spanish Association of Scientific Communication (AECC), Spanish Association of Communication Research (AE-IC), Rede de Comunicaçao de Ciencia y Tecnología de Portugal (SCICOM PT), Association of Women Researchers and Technologists (AMIT), International Association for Media and Communication Research (IAMCR) and founding partner of the Spanish Association for the Advancement of Science (AEAC).
Email:
Lines of research:
– Communication, dissemination and scientific culture
– Social perception of Big Data and Data Science
– Online hate speech against vulnerable people
– Adoption and Use of ICTs
– Gender and equality studies
Research projects and contracts:
Data Science in Spain: knowledge and public perception of big data and artificial intelligence (DataScienceSpain)
State Observatory of the media Communication of Climate Change
Breakfast of Women Researchers (Acknowledged as Good Practice of the University of Salamanca)
Social: